Striving to play the changes in a melodic way.
Staff member
Administrator
It looks like a saxophone but plays 512 notes — many you've never heard before
How a jazz musician created the Infinitone to challenge Western musical ideas.
By Tony Rehagen
"The Infinitone, an elongated pyramid of brass, resembles a futuristic soprano saxophone, with the usual mouthpiece, reed, and ligature. But while a sax's keys attach to valves that open and shut, the Infinitone has five motorized slides that give it the flexibility of a trombone or guitar. The horn plugs into an iPad, which controls the slides. Rather than playing the instrument directly, the player touches the screen to play a colorful spectrum of 512 notes — 256 per octave, instead of the usual black-and-white 12."
Log into Facebook to start sharing and connecting with your friends, family, and people you know.
www.facebook.com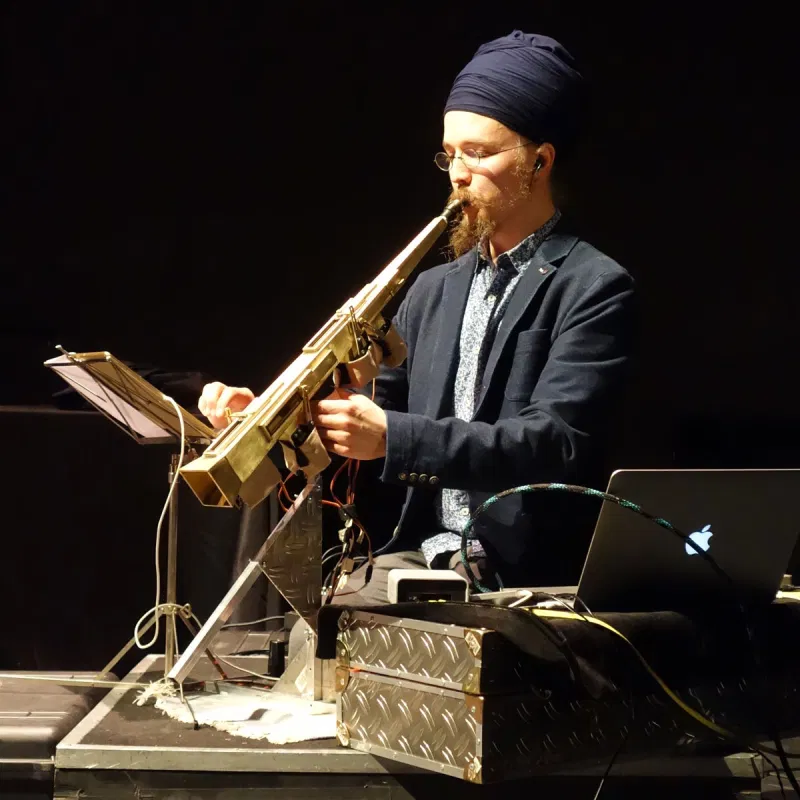 Last edited: