Dr. Pauline Eveno at McGill University in Montreal has already completed one study of the acoustic effects of different saxophone resonators. In an effort to continue her study she wrote to me asking where she could possibly get 4 identical saxophones. Finding that to be difficult, if not impossible, I suggested to her that she consider using one saxophone set up to allow the resonators to be changed without removing the pads. She really liked the idea.
I posted the challenge on the Facebook Repair Techs site, and consulted with my repair mentor to gather ideas. The prototype that is the result of my investigation and the best of the suggestions is shown below. I am currently working on using a slightly larger neodymium magnet on the resonator and using a 1/32" thick magnet on the back of the pad instead of the steel disc to increase the pull strength. I am also working on a screw in design that would be the fall back position should the resonators held in place with magnets vibrate excessively and skew the measurements. One of the drawbacks to attaching a magnet to the pad or the keycup is that neodymium magnets begin to lose their strength when heated to the temperature require to melt shellac.
If anyone on this forum has any ideas or suggestions, please feel free to join in this fascinating work in progress.
The first photo shows the components used: 1/8" x 1/8" cylinder magnets, small steel grommets, a metal disc made out of a razor blade.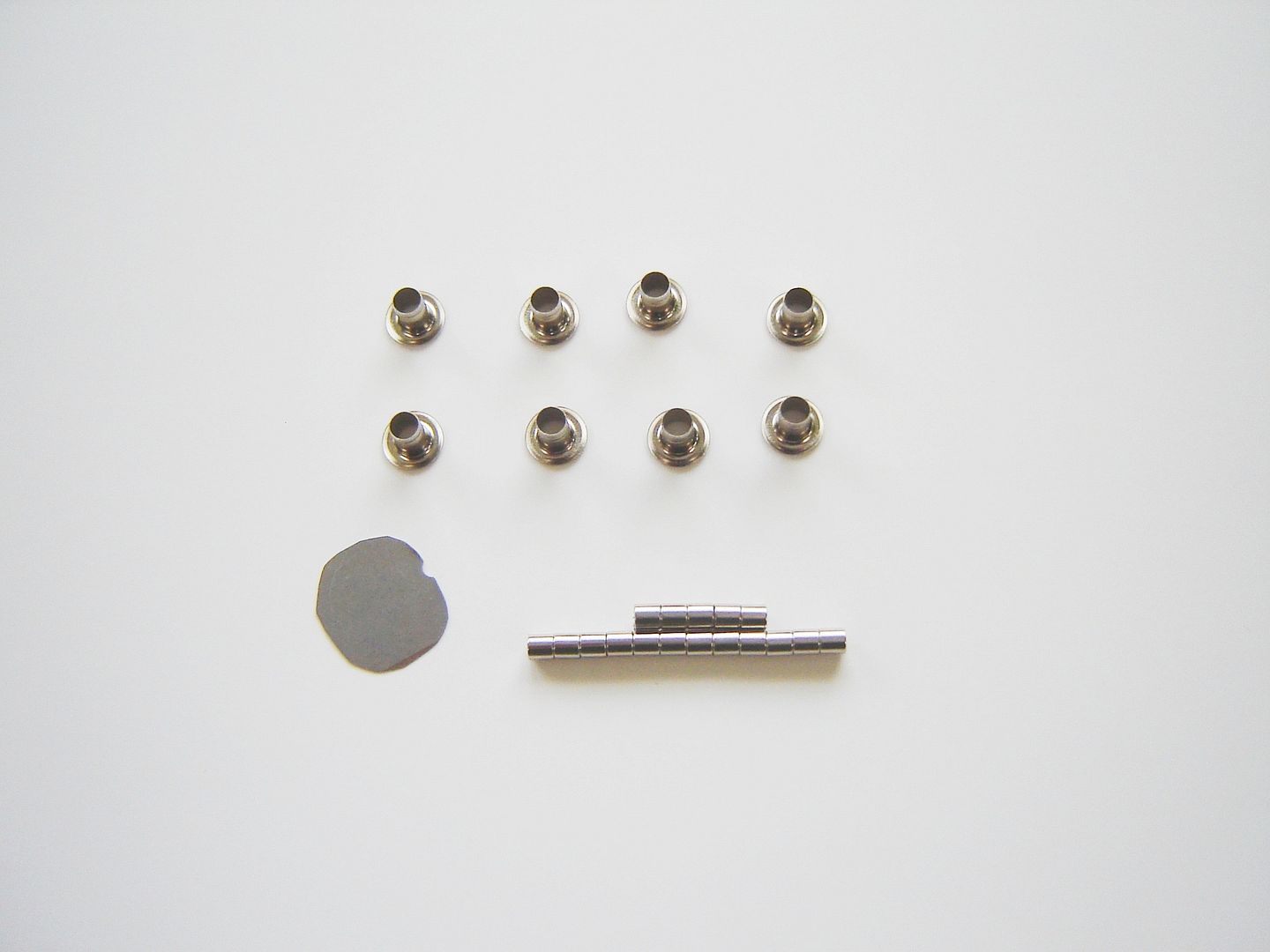 The second photo shows the magnets attached to the resonators using gap filling super glue.
The third photo shows the grommet installed in the pad with and without the steel disc super glued over the opening.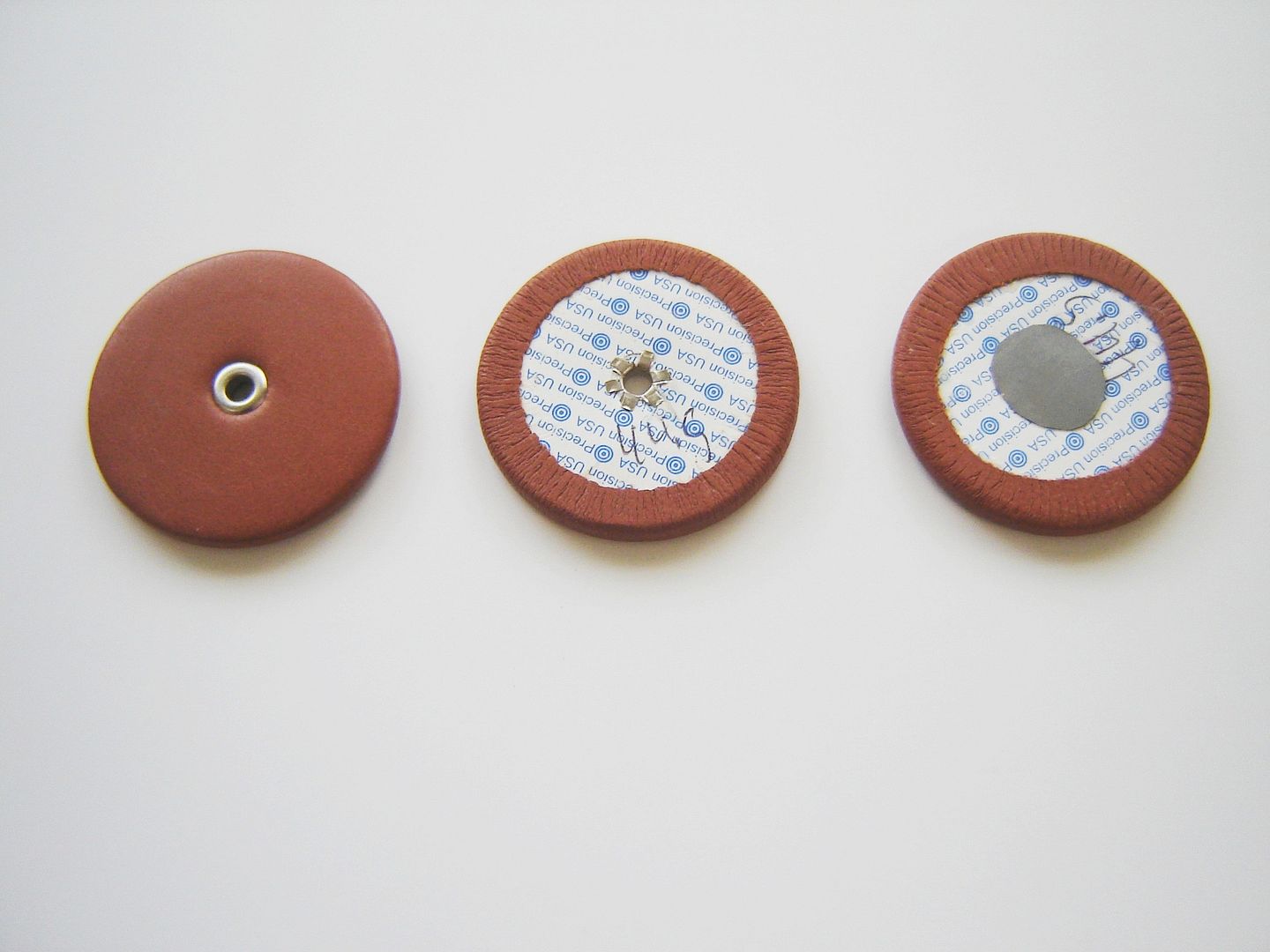 The last photo shows the resonators installed in the pads, held in place by the magnet's attraction to the steel sleeve it fits into and the backing disc.