College Student who likes wind instruments & music
So I was given 4 clarinets and an old copy of some stuff by Cavallini this Wednesday. The 4 clarinets were as follows: a Thibouville stencil C Albert system, a Conn 6N Albert system in C, an unknown manufacturer Bb Albert system that I think is probably also a Thibouville, and uhhh...
This thing.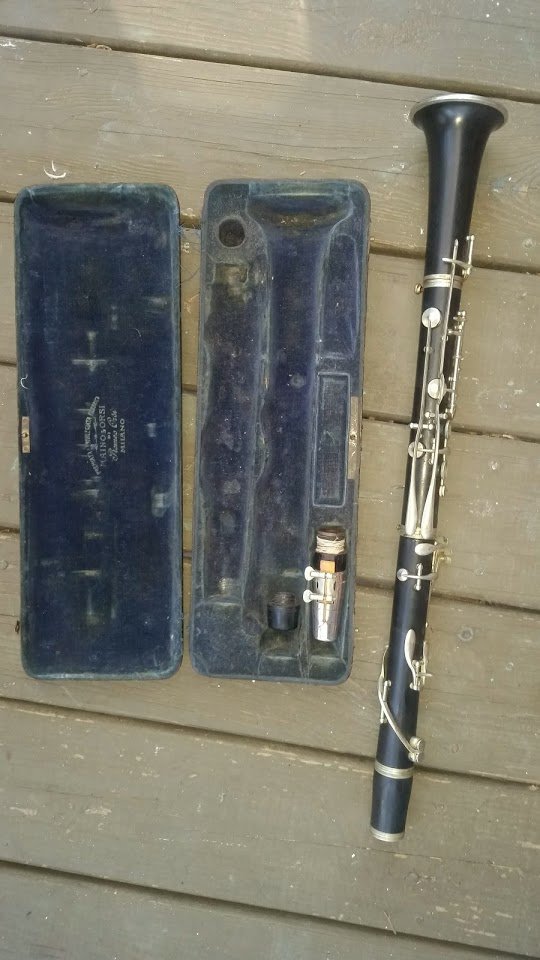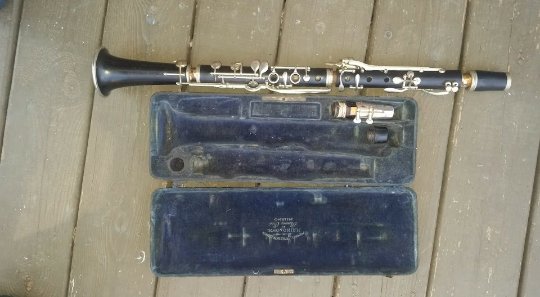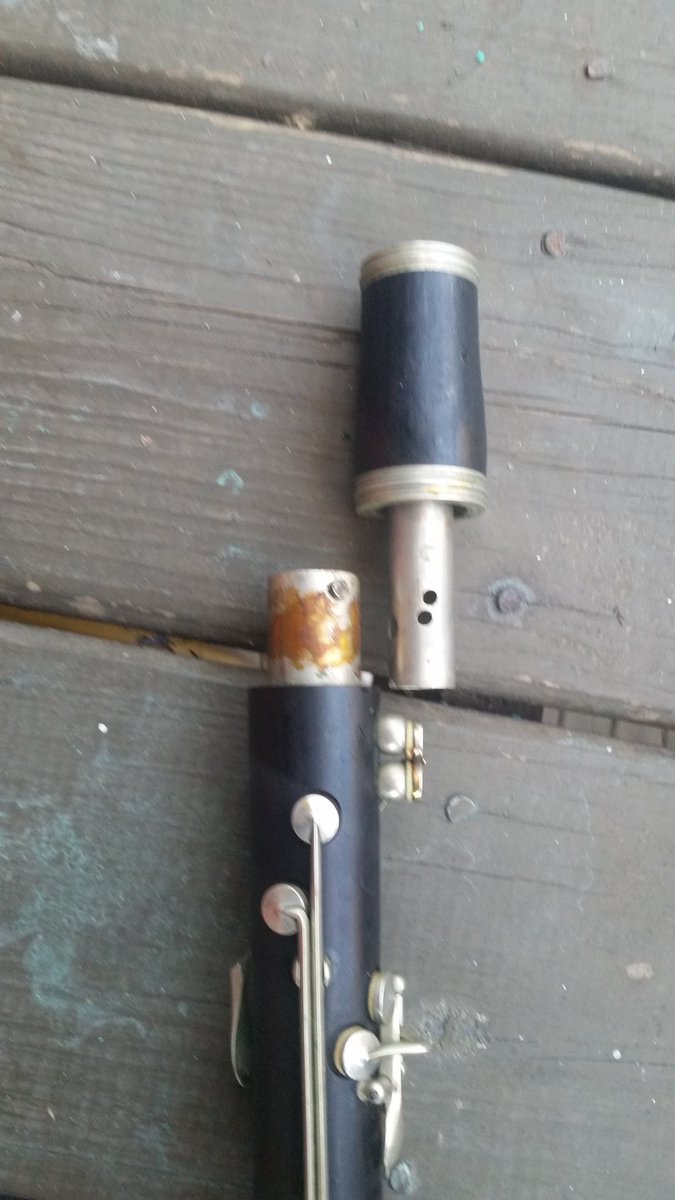 (These are photos I took yesterday, I will take some better ones tomorrow or later tonight! Also sorry for two of them being upside down, I don't feel like fixing that right now.)
So it's a clarinet made in the 1880s by Maino e Orsi of Milano, and is designed to play in both Bb and A, via means of a telescoping tube inside of the bore!
Link to the patent:
https://patents.google.com/patent/US403065?oq=Orsi,+romeo
It's first patented in 1881 in Italy, but I can't find anything on it specifically saying "Brevetta" or something like that, so I'm just guessing 1880s.
Unfortunately, however-it's been cracked some. Most notably through the middle of the serial, so I can't say what the second and third digits of the serial are, because of glue that someone put over the crack. The others 2 wood ones have cracks (most notably the JTL through the barrel, which has been wrapped completely in what looks like leather in an attempt to keep it from leaking.)
All four of them are really cool, though! I'll take more pictures some time in the next few days. They stink horribly of cigarette smoke, though I'm trying to air them out in my sunroom while I'm at home on break.