Dismiss Notice
I hate the colors. What do I do?

At the far bottom of the page, on the left, is a menu or link that says, "Forum Default." Click on that and choose a different Style.

Ch. Rinkel Stamp
Bell engraving on a Ch. Rinkel, Strasbourg, rotary value tenor horn. Note the engraving. The flower/star stamp appears to be the logo for Ch. Rinkel, and is the same as appears on the A.E. Sax C-pitched tenor in the WF gallery I created.
Tags: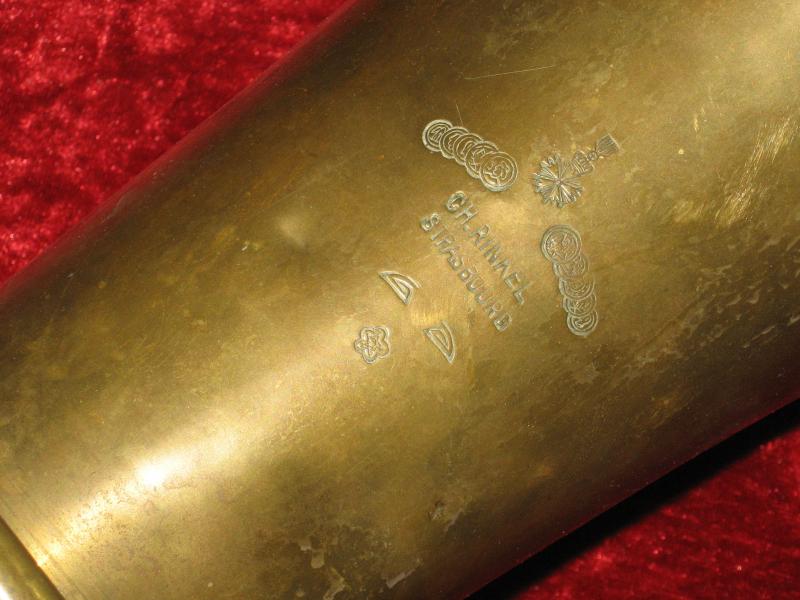 Album:

Uploaded By:

Date:

Jan 18, 2017

View Count:

525

Comment Count:

0

EXIF Data

File Size:

58.6 KB

Mime Type:

image/jpeg

Width:

800px

Height:

600px

Note: EXIF data is stored on valid file types when a photo is uploaded. The photo may have been manipulated since upload (rotated, flipped, cropped etc).