Has anyone heard of Champion?
When I was just thinking of learning clarinet I grabbed an old instrument off the internet. It's apparently ebonite, with the "Champion" logo stamped into the surface of the bell. I haven't found any info on the net, so they were a very small operation at best. I've only seen mine and a metal clarinet on EBay.
The case is solid wood covered in paint-filled canvas. How long has it been since they built them like that? The kit looks like this.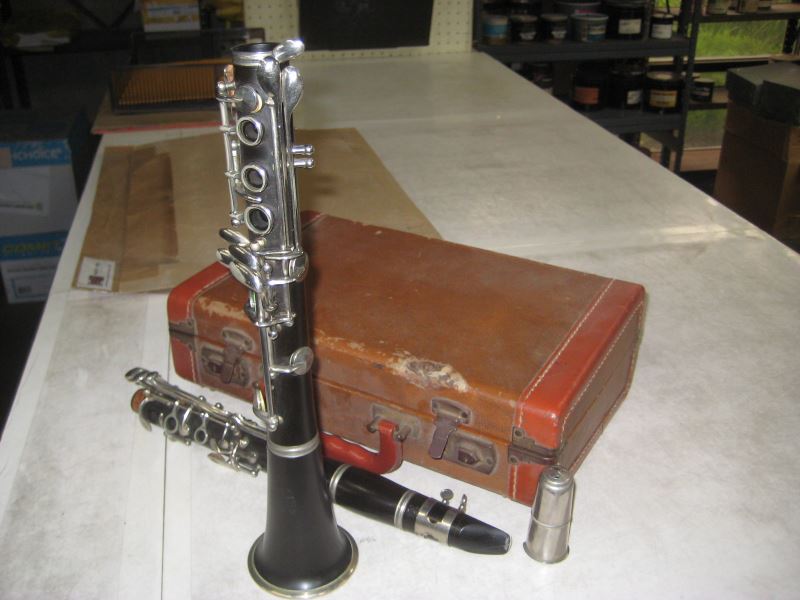 The mouthpiece is probably not original. It's a Selmer Clarion. The gray stain is JB Weld, sealing a long crack. It works, but I'm going to buy a new mouthpiece.
Here's the logo on the bell.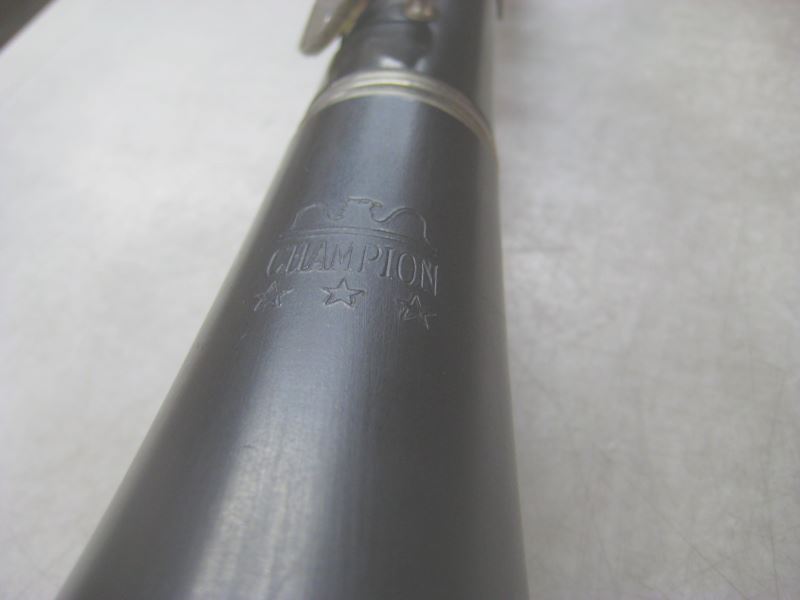 Since the only marking is on the bell, I'm guessing they weren't the original manufacturer. Manufacturers are never shy about marking their logo on things.
So far I've replaced the last remaining shreds of cork holding the bell on (sanding cork is a restful and contemplative hobby) and I'm planning to learn how to replace pads next.
I don't care what the actual value is. It's just a beater while I decide whether I want to continue learning or go on to the next instrument. And fixing it up will be a good learning experience in itself.