Hi, I'm Claude and I'm new to woodwinds.
I'm 58 and work in printing. Currently I'm rehabilitating a shoulder that was broken in a scooter accident. I speak a little Japanese, picked up a little Italian on Duolingo and made two trips to Japan so far.
I grew up south of Tucson and currently live in the San Diego area.
I've been dabbling in music for a few years, cobbling together some stringed boxes to play with. Here's a picture of me with one of my woodworking projects. This is a medieval vielle based on an instrument found in the wreck of the Mary Rose, albeit with a few changes for my taste. Modern pegs and wooden frets.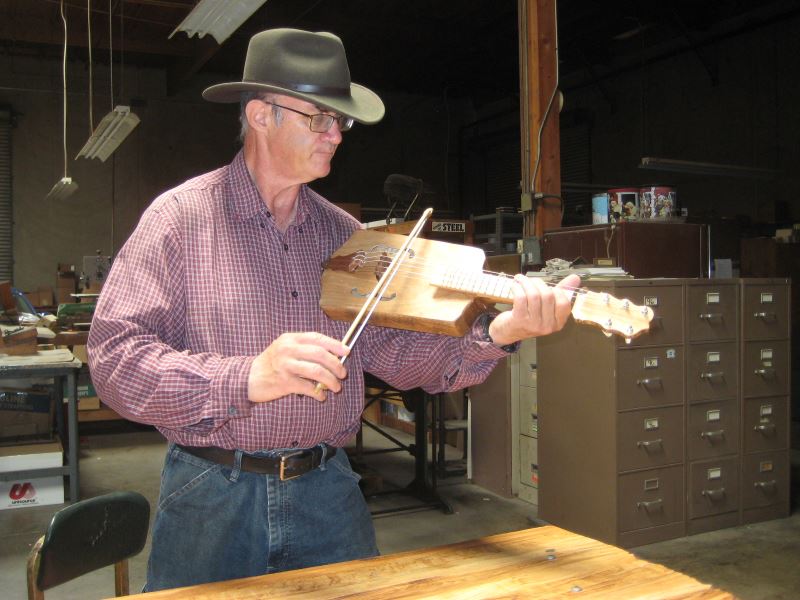 I always wanted an oboe because I love the sound, but considering what they cost I recently bought a clarinet. Much cheaper, particularly when purchased used. Since I have two locations where I can keep an instrument for practice I bought a second used instrument, which is currently in the shop getting a few pads and a tenon cork. I'll have one at work for after everyone goes home and one at home to play in the evenings.
Then I found an oboe that had just come out of the shop in playable condition for $150. With the last clarinet, it's been a very expensive month.
For now I'm focused on figuring out the oboe with out driving the neighbors crazy. I can't afford lessons, so it's been interesting.