A new addition to the collection really hits the inner Couesnon geek in me. Last week I picked up from repair a double walled metal clarinet. It is very pretty.
What is interesting to me, is that it was made in the same year as a single walled Couesnon metal clarinet I had - 1930.
Side by side they look like this
Which is exactly how they are shown in the 1934 catalogue I have.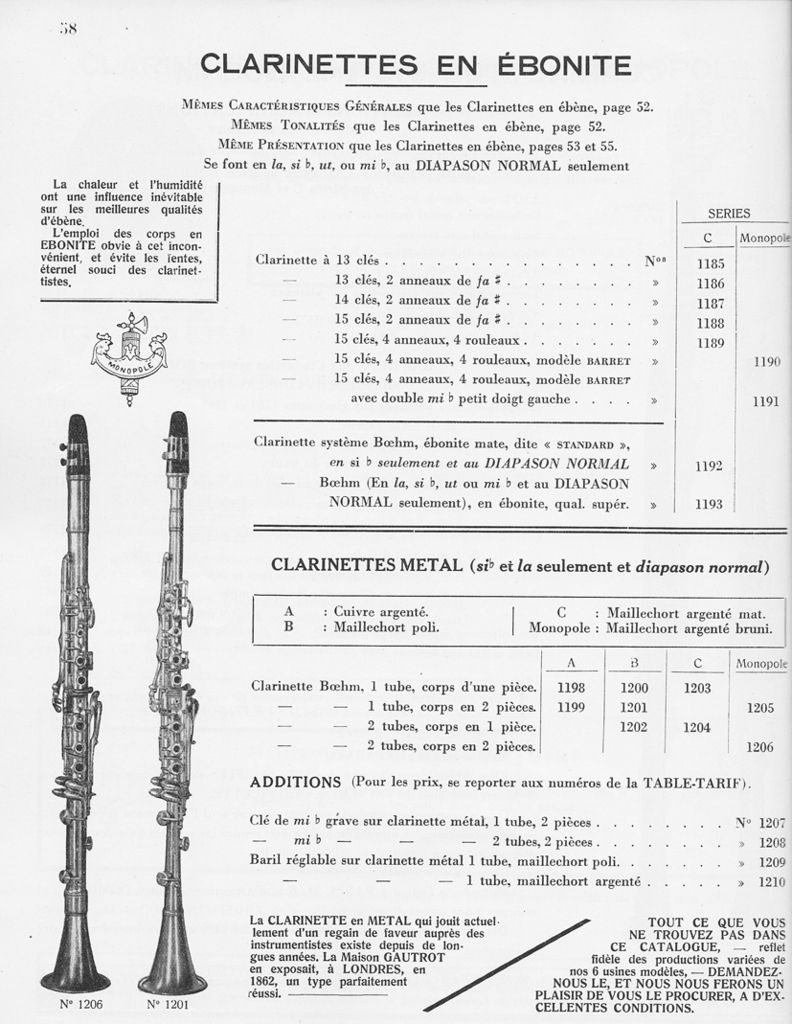 The double walled two piece body clarinet is model 1206, and the single walled one piece body, brushed finished instrument is model 1203.
The double walled clarinet had three donor keys, all needing modification to make the instrument work. They were expertly worked on, then silver plated to match the rest of the instrument.
Chris