Striving to play the changes in a melodic way.
Staff member
Administrator
Yup, I've started up a WF group on the fledgling MeWe.com site at:
https://mewe.com/group/5a08c65f51ee9727ce6cfdad
If you play in this FB or G+ replacement platform, check us out. Be careful though as it's a wild, wild west world out there. You can read more about this place here:
https://mewe.com/faq
.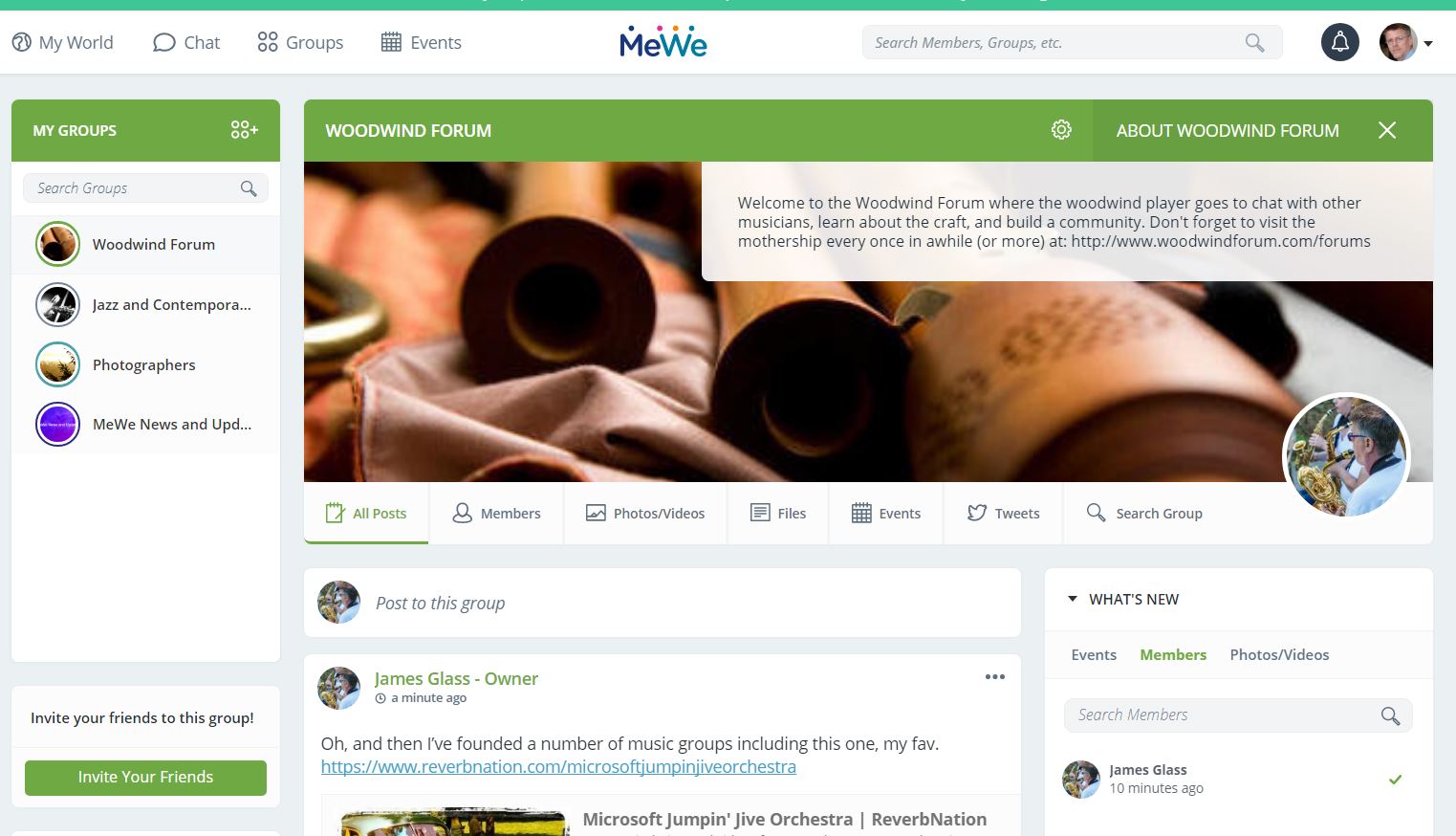 EDIT: made your gigantor pic clickable.
Last edited by a moderator: